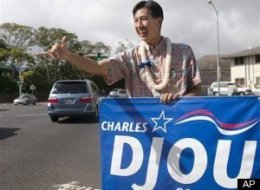 Neither the Democratic Party nor the public seem aware that Djou's election occurred following news that Hawaii's Medicaid plan for the disabled is under federal investigation by the FBI, the federal Office for Civil Rights and CMS.
The plan, which provides care for people who are so disabled they require assistance to live in their homes rather than be institutionalized, was crafted and set in place under Hawaii's Republican Governor Linda Lingle. Two for-profit companies, UnitedHealth and Wellcare, received $2.5 billion in contracts to provide medical care to the disability community.
Since UnitedHealth and Wellcare took over on February 1, 2009, the death rate in that disability community has gone up 36%.
OCR and CMS got involved in determining if UnitedHealth and Wellcare were violating the civil rights of people with disabilities last August. Once deaths from lack of services began surfacing, the FBI 's investigation started in the fall.
Rumor has it that some in the Democratic Party locally have known about the investigations, but didn't see any political capital in "Lingle-bashing" since this is her last term. Whether that apathy contributed to Djou's victory on Saturday, who can say, but it certainly did not work against him.
Meanwhile, The Honolulu Advertiser had a chance last week to interview eight families whose children or parents died from their disabilities due to lack of services from UnitedHealth and Wellcare. The opportunity was ignored, and the resulting story could have been written by the companies' PR departments.
Read the Article at HuffingtonPost